Nandini Bhalla: How do you see your own wedding in the future? Will it be intimate or grand, where would it be, and what will you be wearing?
Aditi Rao Hydari: It will definitely be intimate with close friends and family. I would like it to be by the water... There should be a beach, but there should also be an old haveli because I love heritage. At the same time, there is a vintage-hipster side to me...I am also this happy, free spirit who wants to dance barefoot on a beach. So my wedding would have to be a combination of both my qualities. As for my outfits, I think I would wear a lehenga for one function and saris for the others.
NB: And what qualities would you look for in a life partner?
ARH: Mutual respect is such an essential quality. I need to respect my partner for who he is, how he lives in the world, and his choices. Those are some of the most important traits for me. I'd look for dignity and respect, but at the same time, a childlike core...that is such a beautiful quality in a person. I want to be able to laugh at the stupid things, and I want to be silly and not take myself too seriously with him. Even if there is an argument about something, we should be able to laugh about it because they are just opinions at the end of the day.
NB: Have your views about relationships changed over the years?
ARH: That is a bit difficult to answer because you just grow up one day and don't even realise how or what has changed in you... I feel like one's core remains the same, but now I understand that respect and dignity, along with childlike innocence and curiosity, are traits that I look for in a partner. But along with that, my partner should be able to recognise these qualities in me as well and not brush them aside by calling me childish. He should be fearless, transparent, and vulnerable about how he feels. And he should be able to laugh. The more you accept yourself, the clearer you get about what you want.
NB: How have you changed over the past decade in the industry?
ARH: I think I am much more comfortable with being my authentic self. I don't feel that I need to prove anything to anybody; I have to keep bettering myself. However, I believe that I must earn the love and respect of those I work with, and I must love and respect them in return. I don't want my experiences to break me or turn me into a bitter, resentful person; I want them to make me grow. That is what I crave. I think the penny dropped when I worked with Mani Ratnam. It was a childhood dream to work with him, and I became a Mani Ratnam heroine when I joined the industry. There was a moment when I realised that life is about being yourself! He provided me, and everyone else on the set, with the space to explore, learn, experiment, and be a fearless child. It was literally like a vitamin booster shot and then I kept craving more experiences that were similar to that. I believe that when you are clear about your intentions, the right people enter your life... I mean, one can only hope. It is a work in progress, one sort of meanders, but I am very happy exploring.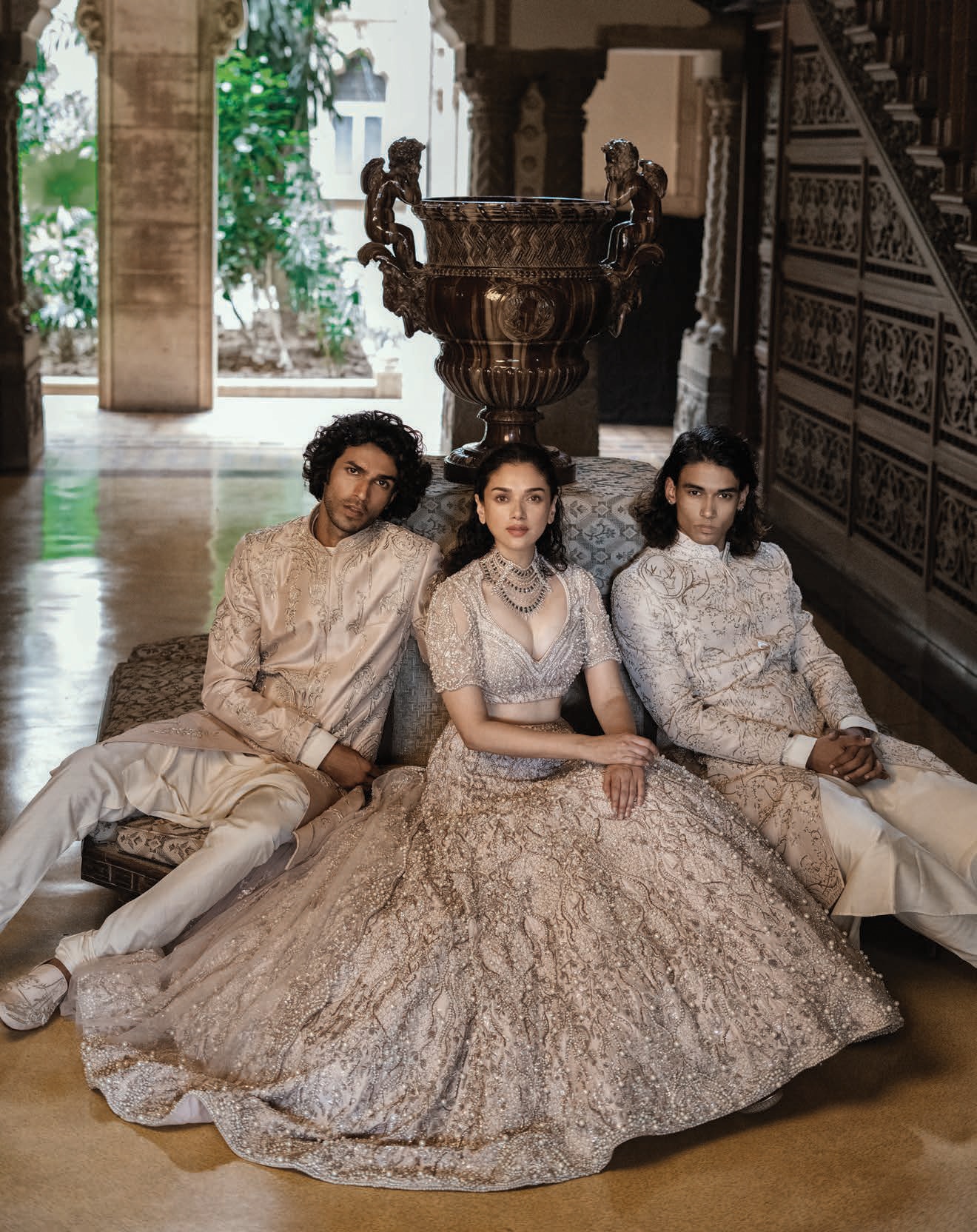 NB: What kind of films or scripts are you drawn to?
ARH: The genre doesn't matter because it is ultimately about the director. Because great directors tell great stories. For me, the script is about feelings and how the stories make you feel, whether as an actor or the audience (I am also an audience at the end of the day). I am a very passionate person and am drawn to romantic stories because romance is possibly the most important aspect of a person's life. Love is like a life force, and everything stems from it... your interests and even your work. Being a dancer, I appreciate that every emotion, or rasa, has many layers. Love carries with it anger and envy. But even these emotions stem from love. I find that very beautiful.
Photographs By Errikos Andreou
Interview By Nandini Bhalla
Styling By Who Wore What When